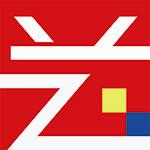 QIYI AGENCY is an agency that specialize in foreign art performance in China, our jobs are either full time or part time, include all kinds of performing activities,such as, Commercial show, Club Show, Expo show, Theatre show,Televisions,perform in night bar, hotel, park, all kinds of parties,celebrations, exhibitions, etc.
Our company is in Guangzhou city, our service are all around China, and our artistes are from all over the world. We have rich experience in the performaning arts sector, we have booked performers for numerous shows throughout our time as an agency.
We are a specialized team with high-quality, we understand the entertainment market in China,we have a large number of clients in China that afford to privde substantial jobs for artistes from time to time. We have the best and the maximum number of foreign artiste resource, and a very sophisticated system of operation of foreign artistes. We have good communication and implementation capacity, we are willing to provide our services for artists from all over the world, we want to work with the artists that come to China providing them with consulting, information and business agent service, we will provide you with one-day, one-week, three-months,and up to one-year of many forms of information for the required work, the issuance of entry letters, the provision of work and accommodation plus any relevant information. We are willing to offer our help and service for your work and life in China.In a word, if you are talented enough, and intend to work in China, we can always arrange job for you.
We aim to promote the cultural exchange of music, dance, and other performing arts. We introduce foreign culture to China by bringing foreign music and dance acts to the stages in China and in turn, introducing the culture and lifestyle of China to foreign performers. During this cultural exchange, we offer the opportunity to up and coming performers to perform at venues and display their talent to an audience.It is wonderful to achieve two great goals of promoting the understanding and acceptance of the many cultures around the world and giving the opportunity to truly talented performers to become stars.
Our mission is to promote international cultural exchange, bridge the Chinese stages and foreign artistes, make better performance, better life, and more wonderful world. Welcome to join us !